CGC DOCTOR APHRA #3 LOPEZ 125 DROIDS VARIANT? 1st MAGNA TOLVAN Star Wars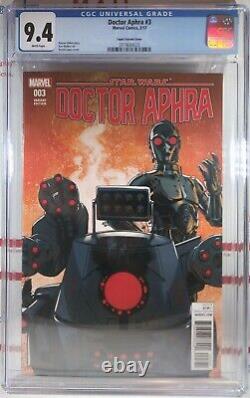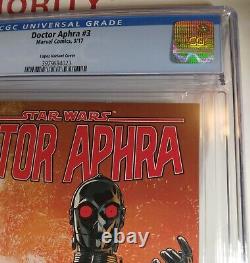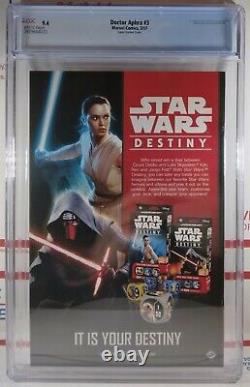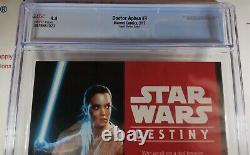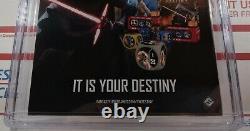 STAR WARS DOCTOR APHRA #3. DAVID LOPEZ 1:25 DROIDS VARIANT CGC-CERTIFIED 9.4 NEAR MINT FIRST PRINTING :: MARVEL (2017).
FIRST APPEARANCE OF MAGNA TOLVAN. CASE HAS LIGHT / FAINT SURFACE IMPERFECTIONS FRONT + BACK (VERY MINOR). STORED IN AN ARCHIVAL MYLAR SLEEVE FOR ADDED PROTECTION. PLEASE NOTE THAT "NEWTON RINGS" MAY APPEAR VISIBLE ON THIS SLAB (FAINT PRISMATIC SPOTS THAT APPEAR UNDER DIRECT LIGHT - GOOGLE IMAGE SEARCH FOR A QUICK VISUAL REF). ACCORDING TO CGC THESE ARE COMMON AND MAY COME AND GO OVER TIME.
THIS IS A VISUAL EFFECT ONLY THAT DOES NOT TOUCH THE COMIC, AND WILL NOT DEGRADE THE COMIC. All sales are final considered.