Star Wars The Mandalorian 1 CGC 9.8 SIGNED DAWSON SWALLOW SACKHOFF WEATHERS + 2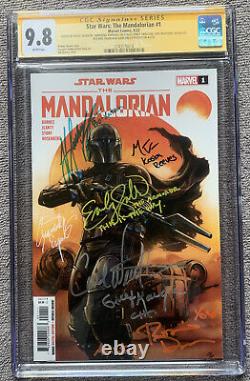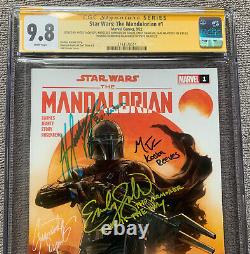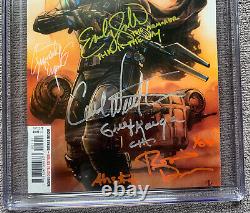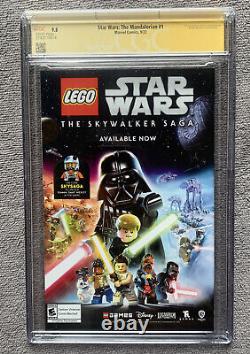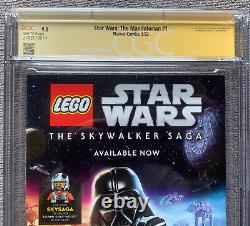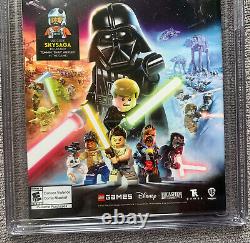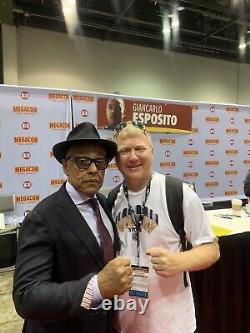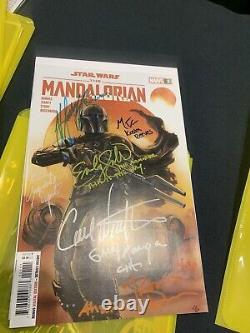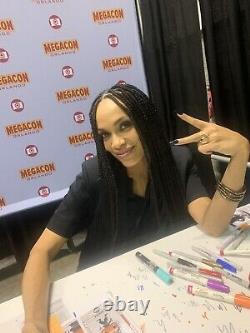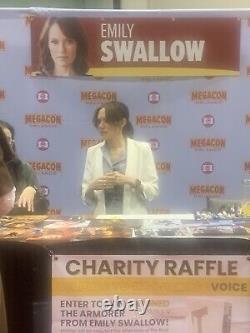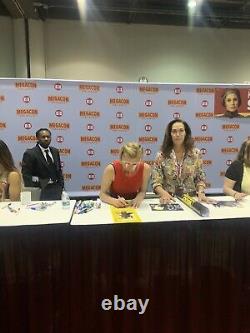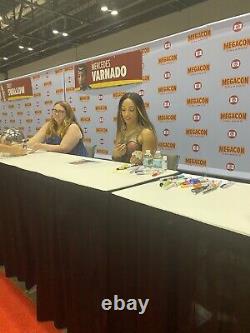 This is an amazing book. CGC Signature Series yellow label, graded as a 9.8 with white pages. Star Wars The Mandalorian #1: first appearance of Din DJarin and cameo of Grogu in story and first appearance of the Armorer. This is a one of a kind collectable. Over the course of 4 days at Megacon I spent many hours in line, walking back and forth getting CGC witness's and meeting all the stars who signed this book! 5 out of the 6 stars put their character names! I spoke to many collectors in the lines and I was one of the few getting everyone who was at Megacon that played a role in The Mandalorian on a single piece.
I purposely only had 1 of this cover signed, and it came out amazing! Many of the stars allowed me to take pictures as they signed. Rosario Dawson even posed and threw down a peace sign for me!
I will include some pictures for additional provenance. Signature's, character names and quotes on this book.
Katee Sackhoff: Bo-Katan (wrote Character name). Mercedes Varnado: Koska Reeves (wrote character name).
Emily Swallow: The Armorer and "This is the way" (wrote character name and quote). Carl Weathers: Greef Karga (wrote character name). Rosario Dawson: Ahsoka (wrote character name and XOXO). GianCarlo Esposito: only star not to write character name.
Please make sure this is the collectable for you before purchasing. Rodney Barnes story Georges Jeanty & Karl Story art Adi Granov cover.
SIGNED BY KATEE SACKHOFF, MERCEDES VARNADO ON 3/30/23, EMILY SWALLOW, CARL WEATHERS ON 3/31/23, ROSARIO DAWSON & GIANCARLO ESPOSITO ON 4/2/23.