The Mandalorian Din Djarin Komplettes Cosplay Costume Kostüm Set complete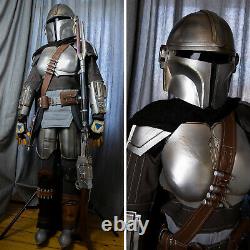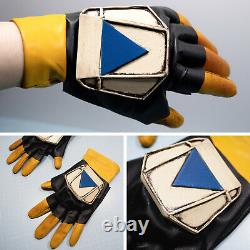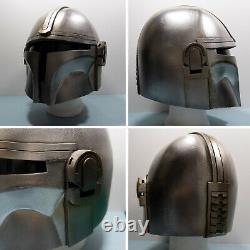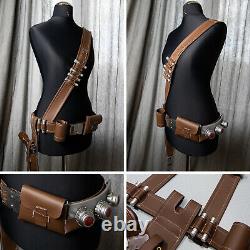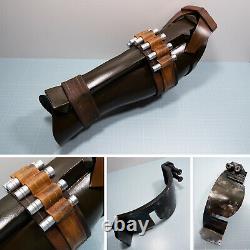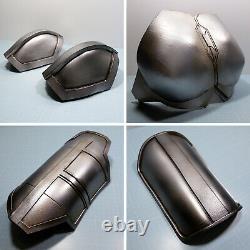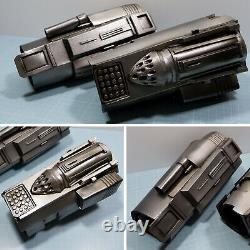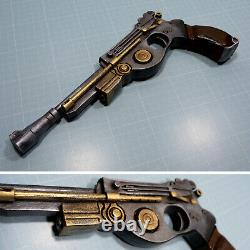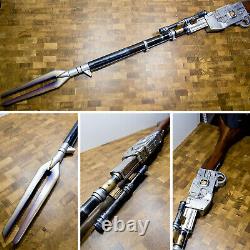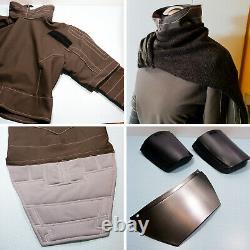 Die Beschreibung ist für internationale Verkaufszwecke auf Englisch, bei Verständnisproblemen können Sie mich sehr gern kontaktieren. Wir sind ein deutsches Unternehmen mit Handwerksstätte in Deutschland.
Die Artikel werden nicht im Ausland produziert. Es handelt sich bei diesem Artikel um eine VORBESTELLUNG. Wenn Sie den Artikel zu einem bestimmten Datum benötigen, teilen Sie uns dies bitte im Vorfeld mit. Die Fertigung erfolgt im Regelfall innerhalb von 8-10 Wochen und kann bei Bedarf meist beschleunigt werden. Es können auch nur bestimmte Kostümteile angefertigt werden, hierfür kontaktieren Sie mich bitte. Wir bieten auch eine Zahlung in Raten, z. Kontaktieren Sie uns diesbezüglich gern! NOTE Please send me a message if you want to order the set with a paymentplan or you only need specific items and not the whole costume set! Photos show a CUSTOMIZED FEMALE CHESTPLATE, I will make an original MALE chestplate when you order the costume, or customize a female one if it's required! Also the costume was sewn tight for a female customer, the original style is more baggy and I will stick to the original, if not requested otherwise! SERIES: STAR WARS: THE MANDALORIAN CHARACTER: DIN DJARIN ITEM: COSPLAY ARMOR SET Welcome This offer shall enable everyone who wants to get his own Mandalorian cosplay! All sizes will be adjusted to the customers measurements. Please take in mind that I need some time to finish your items and tell me beforehand, if you have a deadline. The results will be SUPER lightweight and stable! Like, the helmet weighs as much as a chocolate bar and the Blaster only half a chocolate bar! And you can throw everything to the ground without breaking anything. The Rifle is also super lightweigt, so easy to carry!
MAIN MATERIALS EVA Foam, Foam, Plasti Dip, Acrylics, Clear Varnish, Contact Cement, Elastic Bands, Velcro Tape; Fabrics INCLUDED CLOTHES 1. Gloves (Set with 2 pairs) 5. Leg Gauntlet (left calf) 7. Leg Gauntlet (right calf, cartridges included) 6.
Helmet (No eyes through the visor visible and you have a clear view) 7. It's exactly everything you can see in the photos! > Foam armor can get wrinkles while wearing it, you can repair these gently with a hot air gun/Hair dryer!
> Foam armor isn't washable, you can disinfect and air the pieces instead! > Every part of this set is absolutely ready to wear right after unpacking! Please contact me if you have any questions!
The item "The Mandalorian Din Djarin Komplettes Cosplay Costume Kostüm Set complete" is in sale since Wednesday, November 18, 2020. This item is in the category "Sammeln & Seltenes\Comics & Comic-Fanartikel\Merchandising & Fanartikel\Cosplay-Kostüme & -Accessoires". The seller is "hahne-keks" and is located in Berlin. This item can be shipped worldwide.
Produktart: Accessoire
Herstellungsland und -region: Deutschland
Serie/Motiv: STAR WARS